We carry the area's best selection of Green Flooring products for Residential or Commercial use. Please visit our showroom to see samples of all available products, and to talk with our experienced staff about your project.
Bamboo (bamboohardwoods)
The hardness and durability of bamboo rivals or surpasses traditional hardwood flooring. A leading green flooring alternative, bamboo is natural, sustainable, and 100% VOC free! Available as a solid or 'clic' (floating) floor. Strand bamboo is the hardest, most durable bamboo and offers more stability (less expansion/contraction) than solid hardwood. Bamboo is being used in many renovations and new homes because of its eco-friendly properties, and beautiful patterns and colors. Not all bamboo flooring is created equal, so choose wisely. Bamboohardwoods is FSC certified, and offers you the most in terms of durability while exceeding the highest environmental standards. http://www.bamboohardwoods.com/gallery.html
Hardwood (Moosewood, BSL, Somerset, Lyptus, Harriswood, Hallmark)
Maple, oak, cherry, birch, eucalyptus, and more! All offered in a variety of styles, grades and finishes. Most customers prefer pre-finished, but we also offer unfinished options, and provide eco-friendly (water-based) refinishing of existing hardwoods. Many New Englanders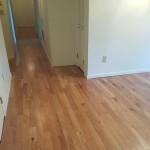 favor traditional hardwood, but engineered hardwoods are more stable (won't expand and contract with varying temperatures/humidity), and also conserve natural resources. We offer FSC (Forest Stewardship Council) low VOC hardwoods that are sourced from well managed forests. Don't be lured by low cost, big box flyers that promise much more than they deliver. Earth First Flooring will provide you with competitive pricing on products and installation. Hardwood flooring never goes out of fashion, and compliments any home with its rich, natural appearance. Hardwood flooring is also a great investment that is often at the top of the list for home buyers!http://moosewoodflooring.com/        http://www.somersetfloors.com/home/
Cork (Wicanders, WECork, Harris, DuroDesign)
Warm and comfortable underfoot and incredibly varied in colors and patterns, cork is the ultimate Green Flooring product. Cork is also low maintenance and water-resistant. Unique, beautiful and sustainable – not a single tree is cut down and there is very little waste produced from manufacturing cork flooring. Natural cork is also hypoallergenic, fire-retardant, and offers thermal insulation. Wicanders now offers Hydrocork – a waterproof, user-friendly product!
Marmoleum (Forbo)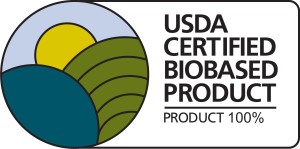 Gorgeous, all natural Marmoleum flooring is similar to your Grandmother's linoleum-like flooring –  WITH A FACELIFT! Various colors are blended, producing bold, new shades: earth tones, bright colors, pastels, and subtle neutral hues. These colors can be combined to create custom-made patterns with tiles or we can help you design a one-of-a-kind craftsman-like Inlay. Marmoleum's durability make it perfect for rooms where traffic is heaviest. We offer Marmoleum sheet goods, Marmoleum floor tiles, and Marmoleum Click – a floating floor with natural cork backing. Green (all natural, biodegradable, sustainable, no volatile organic compounds [VOCs]). Natural as wood, it is warm and comfortable underfoot. Can be used with under-floor heating. Antistatic. Anti microbial. Easy to clean. Marmoleum can go from classic-vintage to racy-contemporary. What inspires you? http://www.forbo.com/flooring/en-us/products/marmoleum/marmoleum/bygfce#anker
Carpet (Peerless, Kraus, SmartStrand, Renaissance, Earth Weave, Lexmark)
Wool in a variety of colors and patterns—natural, sustainable, low VOCs, biodegradable, crush-proof, stain- and dirt resistant, sound-absorbent. Other carpets made of up to 99% recycled materials in a variety of colors–fully recyclable, durable, crush-resistant, and stain-resistant. Recycled-content carpeting is ideal for people who are environmentally sensitive since it features anti-microbial protection, inhibiting mold and mildew and contributing to a cleaner, fresher indoor environment. Carpet, particularly appreciated during cold New England winters, never goes out of style.
Tile (Marazzi, Earthen Treasures, Interceramic, American Olean, Florida Tile)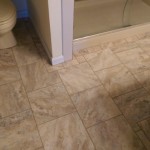 Ceramic, porcelain, glass, and natural stone wall and floor tiles in a variety of colors, textures, and styles. Green (sustainable, no VOCs, reusable, very little waste during production). Porcelain tile is extremely durable, non-absorbent and will not fade. Natural stone, tile, and glass create a timeless mood and bring an element of nature to your indoor environment. Porcelain tile is perfect for an entry way, bath or kitchen floor. Multi-colored glass mosaic tiles form a breathtaking shower wall, accent or backsplash! http://americanolean.com/discover_our_products.cfm
Laminate (Quick Step)
Variety of patterns and textures. Green (wood from managed forests and from pre-consumer waste, reusable). Made is USA. Floor Score Certified for indoor air quality. Durable. Moisture- and scratch-resistant. Cost-effective, practical, and offered in a wide array of attractive new patterns. Available as a floating floor. https://us.quick-step.com/our-products/search-our-products
Vinyl (Tarkett, Flexitech, Hallmark)
Variety of colors and patterns. Sheet or tiles. Green (made in USA, some recycled content, low VOC inks). Wear-resistant. Easy to maintain. Very affordable. Many patterns and textures to choose from. Fiber vinyl provides comfort underfoot. You will be amazed at what is being done with vinyl these days! Tarkett vinyl is also Certified by the Asthma and Allergy Foundation of America as an asthma and allergy friendly product that won't impact your indoor air quality. http://www.tarkettna.com/home.aspx