Hallmark Luxury Vinyl is carefully crafted to bring you the highest quality products that offer a beautiful, realistic look and top performance features. The face of the product is coated with a protective layer that helps resist scratches and scuffing while adding UV inhibitors.  The protective wear layer adds additional durability and helps protect against tears and indentations.  The third layer is the printed visual that offers realistic design patterns of wood, stone, slate or ceramic tile.  Lastly, the bottom layer is for structural strength & durability while providing dimensional stability.
simply healthier
NANOCONTROL ANTIMICROBIAL is a Propriety technology that will effectively kill micro organisms that come in contact with the surface of the Hallmark Luxury Vinyl floors. Anti Microbial Agent is bonded with other elements to create a shield that in conjunction with ultraviolet light creates a photo catalytic process that breaks down the cellular wall of micro organisms. Once the micro organisms come in contact with the surface of Nanocontrol Antimicrobial®, the cell wall is broken and the micro organism is effectively destroyed.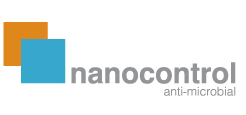 Hallmark Luxury Vinyl Surface Finish Technology:
Anti-microbial/Anti-bacterial
Kills Micro Organisms
Protective Shield
For a healthier indoor environment for homes and businesses.
Hallmark Luxury Vinyl is also eco-friendly and Floor Score Certified, offering the following: a)  LEED EQ Credit 4.3 – low emitting material promoting healthy indoor air quality. b)  MR Credit 4.3 – 25% Post industrial single-source  recycled content.
simply cleaner air
FLOORSCORE Certified for: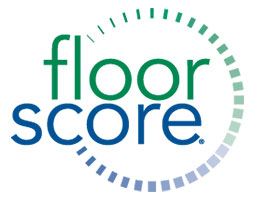 • Healthy Indoor Air Quality
• Zero VOC
• Formaldehyde Free
A floor that provides a healthier living atmosphere for you and your family to enjoy for years to come.
simply appealing
Town & Country Luxury Vinyl flooring replicates real hardwood floors from exotic to domestic species at a tremendous value. Not only is Town & Country beautiful, durable, easy to maintain and water resistant, its look and style outmatches its closest competitor in the luxury vinyl market today! Sierra Madre features realistic wire brush and hand scrape textures, current color trends and patterns that create the warmth of hardwood with the durability and maintenance of Luxury Vinyl. SALE PRICE: $1.99 SF
simply durable
El Dorado Luxury Vinyl Flooring brings a new level of durability to the vinyl flooring market of today. With its thick wear layer and superior Surface Guardian Pro finish, El Dorado is the right choice to inspire any of your commercial, residential or health care projects. The styling brings with it a wealth of color & textures to suit any décor. SALE PRICE: $2.99 SF
simply authentic
Sierra Madre luxury vinyl features realistic wire brush and hand scrape textures, current color trends and patterns that create the warmth of hardwood with the durability and maintenance of Luxury Vinyl. The unique textures, colors, graining and longer lengths are what gives Sierra Madre its unique character and beauty, and most closely resembles a true hardwood floor. SALE PRICE: $2.99 SF
simply natural
Hermosa Stone luxury vinyl is beautiful! Choose from the stone-specific textures of Travertine, Marble and Slate with grout-able joint lines to provide a visual so realistic, you have to touch it to realize that it is luxury vinyl. These 12 fashion forward colors and visuals can be mixed and matched with our 3mm planks to create a truly custom floor. SALE PRICE: $3.39 SF